Tuesday, October 24th, 2017 @ The Discovery Building, 330 N Orchard St.
Please join us for the annual Water@UW-Madison Fall Poster Session, a free event featuring research, art, and activities about water in the UW-Madison community. The session will take place on Tuesday, October 24th from 3-5 pm at the Discovery Building at 330 N Orchard St. The event is free and open to the public and will include:
Posters featuring the work of UW faculty, students, and water resource professionals
Refreshments and a cash bar
Opportunities to network with people from all over the UW-Madison Water Community
Registration is not required to attend the event. If you have any questions please contact Jack Cotrone at water@mailplus.wisc.edu
Interested in presenting a poster?
Water@UW-Madison invites students, faculty, researchers, and water professionals to submit abstracts for review to be included in the poster session. A poster could feature any sort of research, art, or activity that showcases your work with water here at UW-Madison and beyond. Please note you do not have to create a new poster for this event. We encourage submissions of recycled posters that have been used at previous events. Be sure to apply early!! Early submissions will receive priority when filling the limited number of poster slots.
Poster Application Submission Guidelines
To apply for an opportunity to present at the Water@UW-Madison Poster Session, please send an email with the information listed below to Jack Cotrone at water@mailplus.wisc.edu with "Water@UW-Madison Poster Application" in the subject line. The deadline for abstract submission is Friday, October 13th. In the email please include the following:
Title of the proposed poster
Your first and last name
Your affiliation (organization, department, major, etc.)
Your title (Student, faculty, postdoc, etc.)
Your email address
Name of additional presenter(s)
An abstract that meets the following Criteria
Poster Abstract Guidelines
All poster abstract submissions must meet the following criteria:
Does not exceed 250 words
Contains a concise description of what will be presented on your poster
Explains how the poster relates to or impacts water, water resources, or the water community at UW-Madison
Abstract for research projects give a summary that can be understood by a general audience
Research presented may be completed or ongoing
Poster Requirements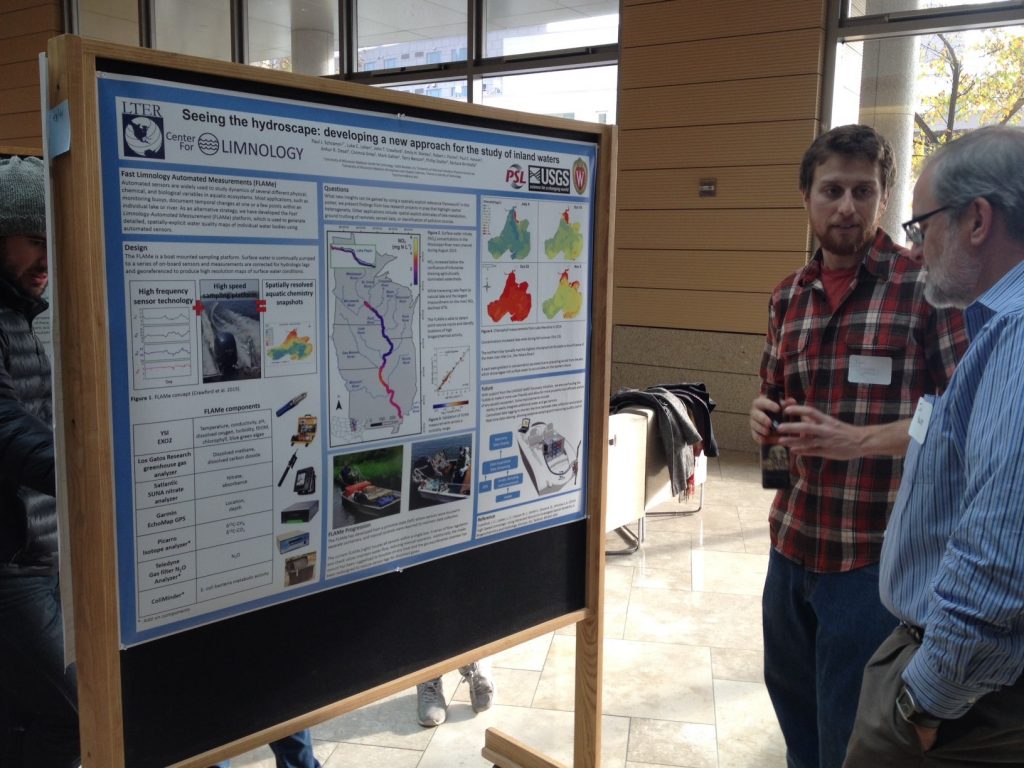 All posters must meet the following requirements:
Poster dimensions no larger than 46″x 46″
Boards for mounting will be provided at the event
The mounting of the display must be able to be completed by 2:30 and removed by 5:30 on the day of the event**
During the poster session, one person must remain at the display to answer questions or engage attendees on the contents of the display
The poster should present information in a visually appealing way and be accessible to a general audience
No vulgar, explicit, or otherwise inappropriate content, please
Please note outlets may not be available, if you want to use a laptop it will need to run off the battery
** Detailed information on poster set-up and location at the event will be sent to you following approval of your abstract