Recent News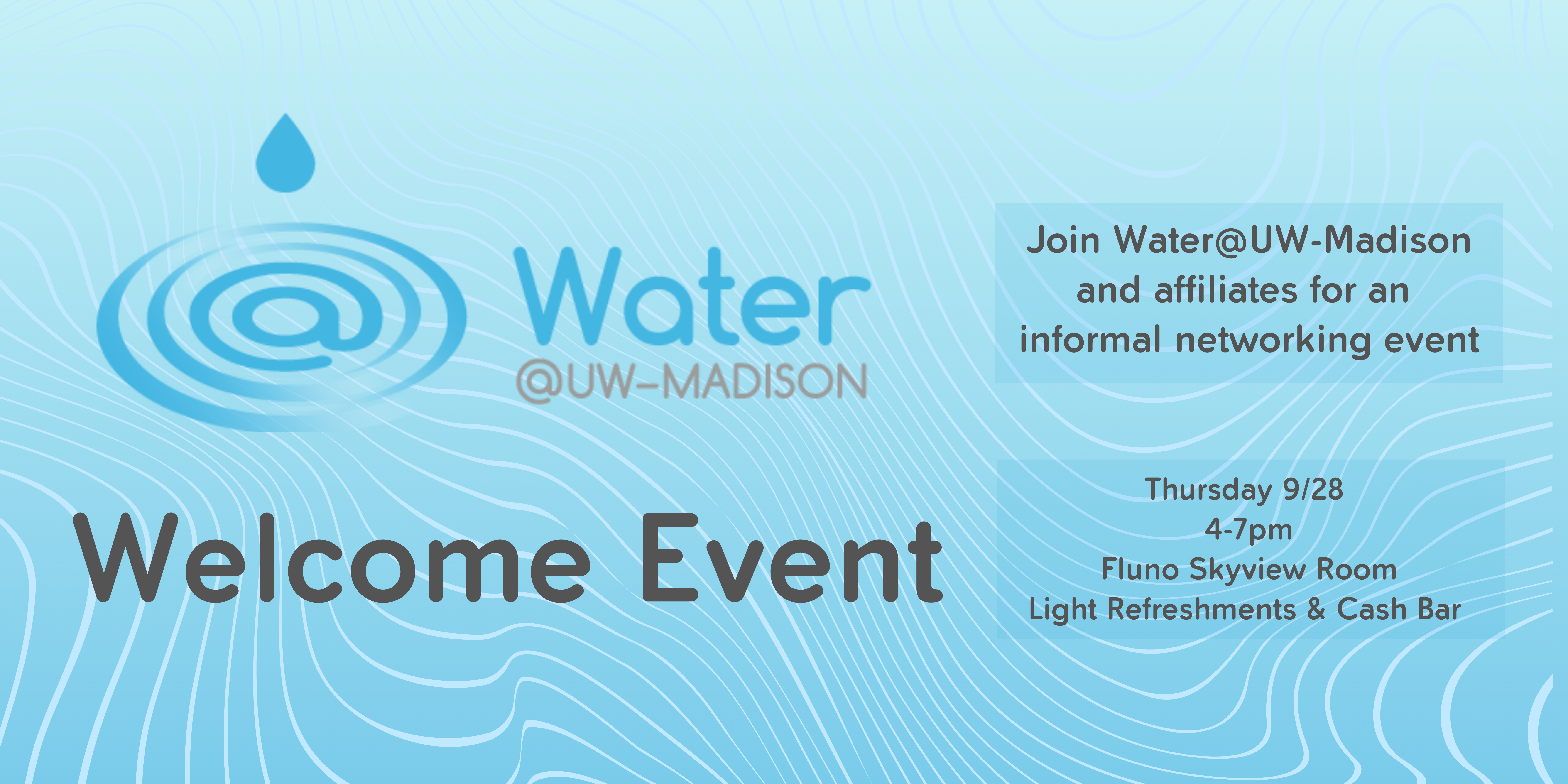 Water@UW Welcome Event 2023
Happy Fall! We invite our affiliates, graduate students and other water-interested folk to join us on September 28th in the Fluno Skyview Room for an informal networking event. Please indicate your interest through this form.
Connecting the Water Community at UW-Madison and beyond
Our weekly newsletter shares updates on RPFs, jobs, water news, and events. Sign up and share a water event by emailing water@mailplus.wisc.edu.
2022 Art and Science Poster Session
Date: November 7th
Time: 4:00 - 6:00 PM
Where: Wisconsin Institute for Discovery
Check out the incredible work created by artists and water researchers participating in Water@UW-Madison's Flow Project.
4 Ways to Get Involved with Water@UW-Madison