Our 2021 Annual Water@UW-Madison Symposium took place May 7th 9:00am-12:00pm. 
Our theme was Opportunities in a Changing World. During this symposium, we learned about state-level action plans on climate change and PFAS, the power of the arts in improving water relations, as well as how state agencies and university researchers are tackling new questions at the intersections of water and COVID-19. As we confront the major issues of our time, this exceptional lineup of presenters shared about their work conducting research, enacting policy, and asking key questions. Access a recording through Wisconsin Eye and learn more on our event page by clicking the link above.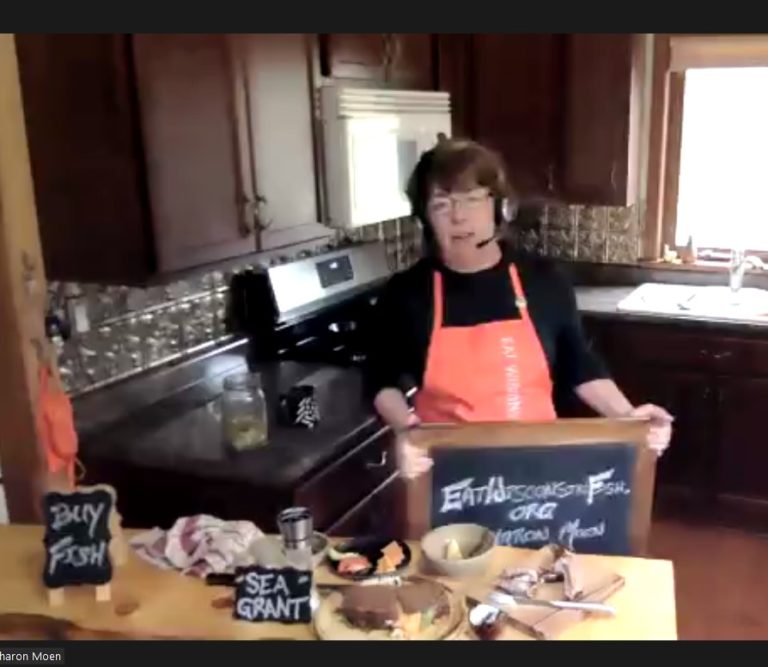 March 18th we screened Keepers of the Water (1996): a documentary about the diverse coalition of environmental activists that successfully defeated the Exxon and Rio Algom proposed copper-zinc metallic sulfide mine and toxic waste dump at the headwaters of the Mahwāēw- Sēpēw (Menominee)/Wolf River (English translation), in Crandon, Wisconsin. Following the screening there was a discussion with Director Al Gedicks and Guy Reiter (Anahkwet) Executive Director of Menikanaehkem Community Builders moderated by Justyn Huckleberry, PhD Candidate at the Nelson Institute for Environmental Studies. Click the link to access the webpage for the Wolf River Action committee where you can see the recording of the discussion and the film.
This event was made possible the Let's Talk About Water program created by CUAHSI (Universities Allied for Water Research).
In collaboration with the Freshwater Collaborative of Wisconsin this event featured a wide range of speakers from across the system and the state, sharing their stories to inspire connections and collaboration to advance research and education, and leverage water expertise to help address water-related challenges and opportunities.