Please join us from 8:00am-1:00pm on Wednesday, May 9th in the Overture Room (#241A) of  the Gordon Dining and Event Center  where water experts from around the state will meet to discuss their latest research at the 2018 Water@UW-Madison Spring Symposium. The theme for this year's symposium is "Connecting People and Water Scholarship Through Better Communication – On Campus and Beyond." In addition to a series of 21 speed talks highlighting water research on the UW-Madison campus and beyond, we will feature presentations from several "Science Storytellers" who use different media to communicate water research to a broad audience. Following each session of talks, don't miss opportunities to chat with our experts over snacks and coffee and a panel discussion on "Science Communication for Maximum Impact" to conclude the day. This event is free and open to the public. See below for a complete list of speakers and topics, a complete agenda of the day's events can be seen here.
Following the symposium, registered participants will have an opportunity to learn about communicating their scientific research at a Science Communication Workshop. Follow the link for details and information on workshop registration!
---
Keynote Presentation: "Never Curse The Rain"
Jerry Apps- Author, Storyteller, and Historian
Jerry Apps, born and raised on a Wisconsin farm, is Professor Emeritus at the University of Wisconsin-Madison and the author of more than 35 books on rural history and country life including "Never Curse the Rain." In his book Jerry shares his memories of water, from its importance to his family's crops and cattle to its many recreational uses. He also discusses his concerns about the future of water and ensuring we always have enough. For, as Jerry writes, "Water is one of the most precious things on this planet, necessary for all life, and we must do everything we can to protect it."
Featured Storytellers
Sharon Dunwoody – "Turning Your Research Into a Good Story"
Sharon Dunwoody is a Professor of Journalism & Mass Communication at UW-Madison. She is an Expert on public understanding of science, particularly the role of science, environment, and health messages in mass media.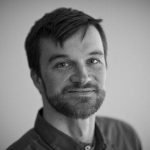 Finn Ryan – "Telling Stories: Making Science Relevant"
Finn Ryan is an environmental filmmaker based in Wisconsin. He produced and directed the Emmy Award winning Climate Wisconsin, a collection of multimedia stories and interactive data exploring local climate change impacts.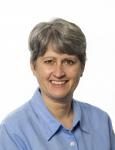 Moira Harrington – "Effective Sci Comm? Relax: It's not Rocket Science"
Moira Harrington is the assistant director for communications at the Wisconsin Sea Grant Institute. She specializes in the creation of materials to promote science literacy and oversees media relations and social media for Wisconsin Sea Grant.
Speed Talks
Session 1 – 8:00am-9:00am
KEYNOTE PRESENTATION: Never Curse the Rain; Jerry Apps, Author, Storyteller, & Historian
Aquatic Invasive Species: A New Driver of Water Quality in the Madison lakes; Jake Walsh, Freshwater Ecologist, UW-Madison Center for Limnology
Bridging Gaps Between Engineering, Law, and Policy in the Water Sector; Dave Strifling, Director, Water Law and Policy Initiative and Adjunct Professor of Law, Marquette University
Extending Groundwater Research to the Boundaries of the State: Supporting Wisconsin's Rural Water Utilities ; Mike Parsen, Hydrogeologist, Wisconsin Geological Natural History Survey, UW Cooperative Extension
Remote Sensing of Water Quality in Wisconsin; Steve Greb, Associate Fellow, UW-Aquatic Sciences Center
From Flush to Fish: Managing the Wastewater Flow; Martin Griffin, Director of Ecosystem Services, Madison Metropolitan Sewerage District
FEATURED STORYTELLER: Turning Your Research Into a Good Story; Sharon Dunwoody, Professor of Journalism and Mass Communication, UW-Madison
Session 2 – 9:15am-10:20am
Visualizing Changing Waters; Hilary Dugan, Assistant Professor, UW-Madison Center for Limnology
Focused Coalition Communications Produces Bipartisan Support in Congress; Todd Ambs, Campaign Director, Healing Our Waters Coalition
US Biofuel Policy: Potential Impacts on the Hydrologic Cycle; Rob Anex, Professor, Biological Systems Engineering, UW-Madison
Using Social Science to Support Resilient Coastal Communities; Deidre Peroff, Social Science Outreach Specialist, Wisconsin Sea Grant, UW-Milwaukee School of Freshwater Sciences
Learning about Large Rivers: Long Term Monitoring and Research within the Upper Mississippi River Restoration Program; Jeff Houser, Research Ecologist, United States Geological Survey
Using the principles, elements, & form of story to communicate and teach science; Holly Walter Kerby, Executive Director, Fusion Science Theater
From Mussels to Models: Carbon and Phosphorus Dynamics in Large Lakes; Harvey Bootsma, Associate Professor, UW-Milwaukee School of Freshwater Sciences
Showing the Bad Stuff: Engaging the Public Around Critical Water Issues; Amy Barrilleaux, Public Information Officer, Madison Water Utility
Irrigation Management for Sustainable Vegetable Production; Yi Wang, Assistant Professor, Horticulture, UW-Madison
FEATURED STORYTELLER- Telling Stories: Making Science Relevant; Finn Ryan, Producer, Director, and Environmental Filmmaker
Session 3 – 10:35am-11:35am 
Changing Patterns in Public Water Use in the United States; Ned Paschke, Program Director and Professor, Department of Engineering Professional Development, UW-Madison
The National and Regional Geography of Extreme Storms and Floods; Daniel Wright, Assistant Professor, Civil & Environmental Engineering, UW-Madison
Research Projects and Opportunities at the Lake Superior National Estuarine Research Reserve; Jennifer Hauxwell, Assistant Director for Research & Student Engagement, Wisconsin Sea Grant Institute
Why the Humanities Matter for Stream Restoration; Caroline Gottschalk Druschke, Assistant Professor, English, UW-Madison
Geologic Maps as Fundamental Information for Water Resources Management; Ken Bradbury, Director & State Geologist, Wisconsin Geological Natural History Survey, UW Cooperative Extension
Using Systems Thinking to Build Actionable Knowledge: ThinkWater; Jeremy Solin, Wisconsin ThinkWater Coordinator, UW-Cooperative Extension
Meteotsunamis in the Great Lakes: An Overlooked Hazard; Chin Wu, Professor, Civil & Environmental Engineering, UW-Madison
The Upside of a Party Line? Opportunities for Communication among Scientists, Managers and Policythinkers; Ali Mikulyuk, Lakes & Rivers Team Leader, Wisconsin Department of Natural Resources Division of Water
FEATURED STORYTELLER – Effective Sci Comm? Relax, It's not Rocket Science; Moira Harrington, Assistant Director for Communications, Wisconsin Sea Grant Institute
11:50am-12:30pm Panel Discussion: "Science Communication for Maximum Impact"