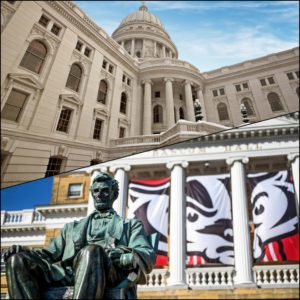 Join us for the 2020 Water@UW-Madison Spring Symposium! This year is about "Working Together to Address Water – Challenges UW-Madison and State Government" and will include paired talks by UW-Madison researchers and state agency leaders as well as professional development opportunities.
WHEN: 9 am-12 pm Tuesday, May 5
WHERE: Gordon Dining and Event Center, 2nd floor
SPECIAL HIGHLIGHTS:
Sequential sessions on Drinking Water, PFAS, Human Health, Agriculture, and Urban Issues.
Talks by UW-Madison researchers and state agency leaders who can speak to the most important challenges and opportunities relating to each topic
Water photography and art displays
The symposium is free and open to all. No registration required for the morning session.
GRADUATE STUDENT SCIENCE COMMUNICATION WORKSHOP:
In addition to the morning event, we will host a graduate student-only afternoon session. It will include a networking lunch with the morning's presenters and Madison-based professionals as well as an interactive science communication workshop featuring the UW Materials Research Science and Engineering Center (MRSEC) Education and Outreach Group.
Space in the afternoon event will limited. An announcement will be sent out via email and newsletter with registration information. Make sure to join our email list to receive notifications!