This illustration is inspired by the research and educational outreach of Titus Seilheimer, a fisheries outreach specialist with the Wisconsin Sea Grant. The purpose of this work is to communicate the food web of Lake Michigan in an educational and aesthetic way. I wanted to create a work that would function just as well being used in educational outreach as it would hanging in a gallery. 
I decided to illustrate this food web within an outline of Lake Michigan to clearly portray the trophic levels within this specific body of water. This piece communicates these trophic levels through size. Lake Michigan is home to 134 species of fish, 17 of which are non-native. This work includes only the dominant species. I drew Lake Michigan's piscivores—fish eaters—the largest. The piscivore species depicted are, from top to bottom: brown trout, burbot, coho salmon, walleye, lake trout, chinook salmon, smallmouth bass, and rainbow trout. I drew their forage fish prey on a smaller scale, attempting to communicate their relative sizes as accurately as possible. The forage fish species depicted are: lake whitefish, round goby, rainbow smelt, slimy sculpin, yellow perch, bloater, alewife, and deepwater sculpin. 
Because the work is illustrated almost entirely in blue acrylic ink, it was a fun challenge to portray the shades, coloration, and key details of the fish species to accurately represent them in the work. I loved collaborating with Titus on this project and learned so much about the Great Lakes' fish species. I grew up in Milwaukee near the coast of Lake Michigan and am grateful that the Flow Project allowed me to better understand and connect with one of my favorite bodies of water!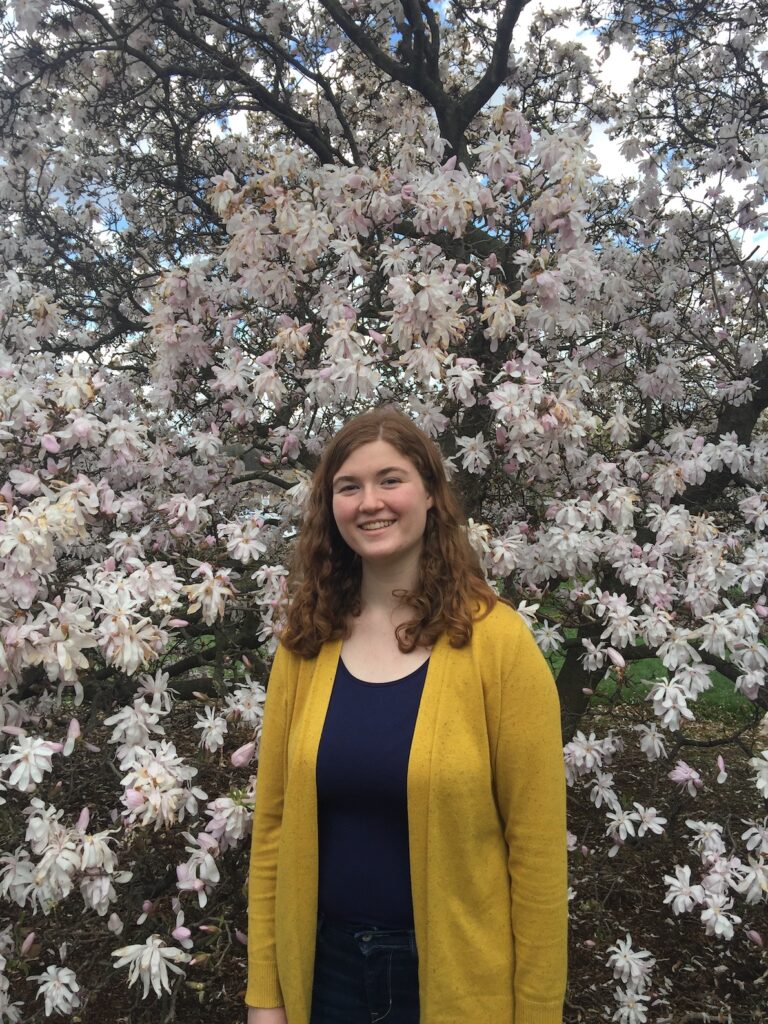 Allyson Mills is a junior at UW-Madison majoring in music performance and English with certificates in European Studies, Folklore, and Leadership. Outside of her coursework, she loves drawing and making illustrations. She is inspired by animals and the environment, and much of her artistic work revolves around biological concepts and patterns found in the natural world. In her free time, Allyson enjoys spending time outdoors, exploring new restaurants and cafés in Madison, hanging out with friends, and cooking.
Dr. Titus Seilheimer is the Fisheries Specialist with Wisconsin Sea Grant. He works with Great Lakes partners and stakeholders to address fisheries and ecosystem changes and impacts. Dr. Seilheimer communicates the complexity and wonder of the Great Lakes ecosystems to a diverse group of people. He has an interest in identifying and counting fishes, habitat restoration, and dabbling in aquaculture.