The goal of Watershed was to communicate Professor Anita Thompson's research in watershed management. She and her research team develop tools that help us understand the relationship between water and the land. Thompson's research on Green Lake inspired me to create this painting. The water and land colors showcase the effects of land management in urban and agricultural uses. The patterns in the lake resemble an algae bloom. Blooms happen when excess phosphorus and nitrogen enter our waterways from mismanaged land use, an essential topic in Anita's research. The pattern represents the land's influence on our water resources and brings awareness to the impacts of watershed management.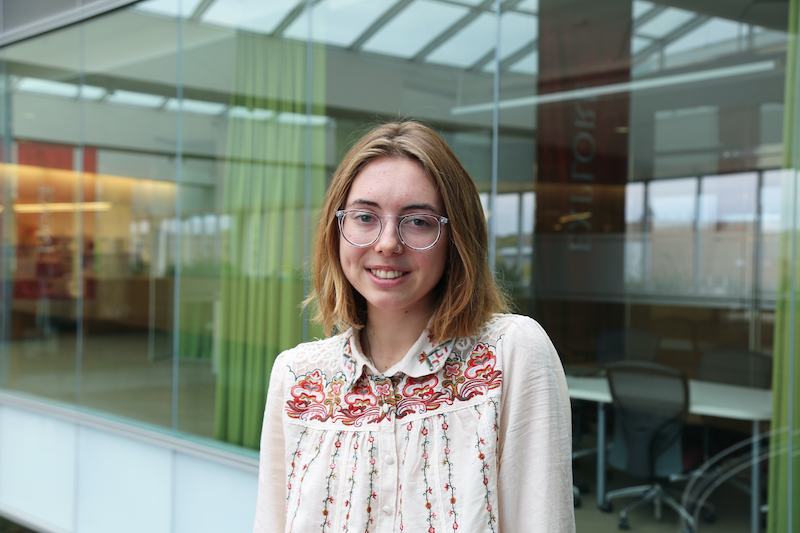 I am a senior studying Biological Systems Engineering in the Bioprocess Program and minoring in Biology in Engineering. I love gardening, cooking, and food. Painting is my main interest. In my artwork, I am inspired by femininity and nature, but lately, my focus is on the relationship between science and art and creating paintings that communicate scientific concepts. I love how art makes science more accessible and communicates the beauty of science.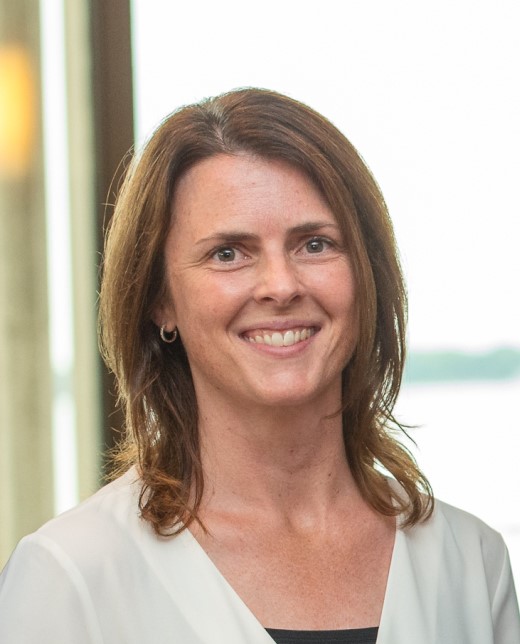 Anita Thompson is a Professor of Biological Systems Engineering and Chair of the Water Resources Management Graduate Program in the Nelson Institute for Environmental Studies. Water quality in streams, lakes, and wetlands is closely tied to watershed land use and management. Her research group combines field monitoring, laboratory experiments, and model development/evaluation to understand hydrologic and water quality impacts of land use and management in agricultural and urban watersheds. Their research spans nutrient source identification, transport, storage, and delivery; cold region hydrologic, erosion, and nutrient processes; and performance of management practices for mitigating adverse impacts.