The first concept Dora Peregrine explored while working with Dr. Harvey Bootsma, a researcher at the UWM School of Freshwater Sciences, was the intention of exposing people to what is under the surface of Lake Michigan. It's a part of our environment we don't often interact with and, even when we are having a day at the beach, we are hardly able to see the lake's underwater community. But even if we can't see it, we are very connected to it and the complex ecosystems that reside there.
In Peregrine's piece, Crossroads, they focused mainly on the relationships between native and invasive species in Lake Michigan. Three of the main organisms that Dr. Bootsma observes are quagga mussels, round goby, and cladophera. The quagga mussels and round goby are both invasive species that are believed to have entered the Great Lakes in the bilges of large international shipping vessels and established themselves in the ecosystem, outcompeting many of the native species. Cladophera is known as a "nuisance algae" which is native to the area but has greatly increased in quantity mostly due to rising phosphorus levels in the lake and because of conditions that have been altered due to the invasive species. But at the same time, many native species have learned to thrive with these new members of the ecosystem. Largemouth bass have learned to hunt round goby, which often hide beneath rocks and spawn eggs there as well, and they have flourished because of it. Additionally, human intervention—like reducing phosphorus or invasive species–could always ultimately damage unintended parts of the ecosystem. We now face a moral and logical dilemma about how to handle this changing the ecosystem and that is what Peregrine tried to express in their piece.
Crossroads expresses the reality of the environment that currently exists, the high number of invasive species and unstable number of natives, and all the unknowns about how we should deal with it. This piece is done in ink, acrylic, watercolor, and chalk and is a mixture between drawing and prose. They portrayed the business and the interconnectedness of the parts of the ecosystem as the native, non-native, and nuisance species intermingle throughout the piece. Additionally, they depicted the research vessel the Neeskay and a large shipping vessel to show the ecosystem's connection to the global community. This piece isn't an answer, but a question. It shows where we are and explores where we need to go. Peregrine hopes that in the future we are able to find the right way.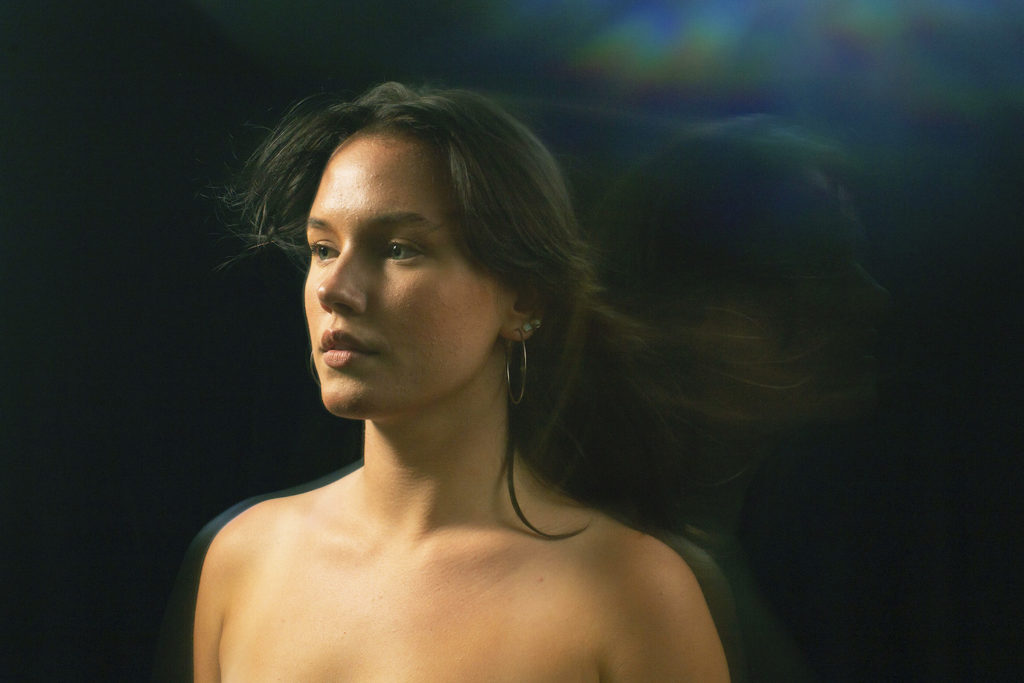 Dora Peregrine is a Junior at UW-Milwaukee majoring in BFA Studio Art and minoring in German. They completed their first two undergraduate years at the University of Denver and just entered UW this spring. Their work is primarily done in painting and drawing and utilizes text and imagery to discuss parts of life they have often felt discouraged from openly examining such as mental health, sexuality, and gender identity. Their pieces often borrow classical imagery and subject matter, generally incorporating their own prose into the composition. More of their work can be viewed, bought, and commissioned through their Instagram @DoraPeregrine.
ABOUT THE Water Researcher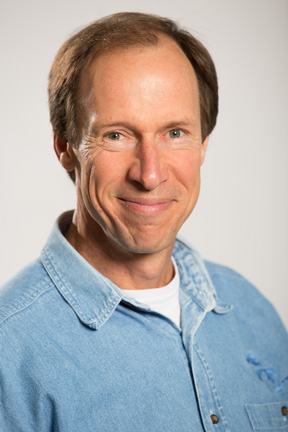 Dr. Harvey Bootsma is a professor in the School of Freshwater Science at UW-Milwaukee.  Most of his research is on large lakes, including the Laurentian Great Lakes, the African Great Lakes, and lakes in South America. Some of his specific interests include benthic carbon and nutrient dynamics, structure and function of aquatic food webs, and tropical limnology. He is interested in the interactions among physical, chemical and biological processes at the whole ecosystem scale, and so his research tends to be collaborative and multidisciplinary, with an emphasis on how land use, climate, and species composition affect ecosystem structure and function.